My name is Gerardo Bartolomé, I'm an engineer and writer (author of "La Traición de Darwin" or "Darwin´s Treason"). Together with my wife Paula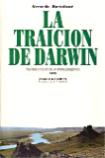 (Biologist) and our son Francisco we have traveled around the world and through Argentina. Before each of our trips we carefully choose where to stay at, since we know that many times the lodging can make the difference between having a good time or not. Location, light, comfort, price and reliability are the issues we take in consideration to make our lodging selection.
This year we have decided to use our experience to offer, tourists coming to Buenos Aires, a lodging solution similar to what we look for when we travel. My wife and I are behind every detail of the apartment and we manage it ourselves because there is nothing like a lodging service managed by its owners
We hope that Obelisco Studio can help you to make your stay in Buenos Aires even more pleasant. We look forward to meeting you.
Gerardo Bartolomé
Contact us: info@ObeliscoStudio.com.ar